NOTE:- Mobile Signal Booster For Airtel, Aircel, Vodafone, Idea, Jio And  More… 2G, 3G, 4G And CDMA Product Available.   Service Provider In Navi Mumbai, Mumbai And All Maharashtra.   And 1 Year Product Warranty And Free Product Demo Services And Free Installation Charges And Per Booster Coverage Area 1000sqft – 15oosq
Welcome to Mobile Signal Enterprises
The leading Mobile Signal and Network Booster Company in Mumbai And Navi Mumbai! A single stop solution to all your network issues, we can help you manage all of them in a jiffy. Presenting a wide range of cell phone signal boosters from the most reputed domestic and international brands… It is now time to speak endlessly over phone calls with ZERO disruptions. From the beginning, our aim was to streamline signal issues across all possible signal carriers such that people are connected seamlessly from the comfort of their homes and offices. Equipped with a wide range of mobile signal boosters and accessories manufactured using the finest technology, we amplify your signal to its maximum strength so that you enjoy uninterrupted connectivity all through. Spread over various brands and budgets, we are one of its kind Mobile Network Booster Company in Mumbai And Navi Mumbai. Call us to help you with a cell phone signal booster that befits your need.
Our Products and Services we offer various under four main categories:
FINEST SIGNAL BOOSTING SOLUTIONS
Got a cellular signal issue? We have customized solutions for each problem. Equipped with a wide range of signal boosters and accessories manufactured using the finest technology, we amplify your signal up to 36x to its current strength so that you enjoy uninterrupted connectivity all through. Quality is assured through our 'health certified' and 'government approved' products which are customized to suit specific requirements and enable optimized results.
MISSION: We aim to abolish the issue of the inconsistent cellular network across the world. Our mission is to establish smooth communication by boosting the signal strength offered by the cellular network service provider.
VISION: Our vision is to enable hassle-free communication by boosting the cellular network on a global platform.
What is a Cell Phone Booster?
Mobile Signal Booster is a device that boosts the vulnerable mobile network at your home or office. It is a device that increases your voice and data both. So you will get a voice clear inside your house as well as you can upload and download data faster. There are three main things to set up a mobile signal booster at your home or office, which s described below:
Outdoor antenna: Usually the outdoor antenna is installed on the roof of a building, where the mobile signal is very strong about -50DBM to -60DBM.
Mobile Signal Repeater: Repeater's work is to get the signal of the outdoor antenna and throw it inside of the house.
Indoor antenna: Indoor antenna is placed inside your home where you need a mobile network. This covers all-around 1000 square feet.
FEATURES OF OUR PRODUCT AND SERVICES:
We have an upper hand in the Mumbai region owing to certain advantages like:
Quality Products: Only genuine and high-quality products are sold. We neither promote nor use pirated products.
Wide Area Coverage: With a wide rangeability to cover around 2000 square ft. area, the booster is there to solve your network related issues
Assistance overcall: In the case of any confusion or issues you can simply contact us with the phone number provided.
After Sales Service: Team of experienced servicemen to assist you better.
Warranty: One-year complete replacement warranty on the product to encourage robust usage and customer satisfaction.
4G LTE Signal Boosters
If you're having trouble with the cellphone network. only one 4G LTE signal booster is going to be the solution for you
4G LTE is currently the most popular network technology in India and the one that your phone or mobile device is most likely using on a day to day basis. It was originally designed for fast data, but with new phones now using Voice Over LTE, voice calls are also being sent over the fast 4G LTE data network. This makes it even more important to have a great and reliable 4G LTE cell signal, so a 4G LTE signal booster is a crucial investment if you're having a bad reception, dropped calls or slow data speeds on 4G LTE.
We offer an assortment of 4G LTE signal booster solutions to meet any need, so please use the links below to navigate to the section that best fits your needs, or feel free to contact us for assistance in selecting your new 4G LTE cell phone signal booster.
OUR TEAM
Perfect to display the members of your staff, team or working force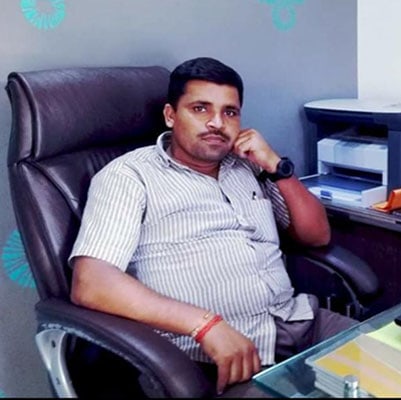 TRIGUJEE NARAYAN MISHRA
Founder and CEO, Marketing Head
---
ANIL KUMAR DWIVEDI
Marketing Head
---
SATYAMUNI SHUKLA
Service Engineer
---
BLOG POSTS
Keep in touch with the all the latest news and events
TESTIMONIALS
What our happy customers say
My home is booster work very Good service. Airtel.vodafone. jio work.and low price good.
Excellent service and all things.
Mobile signal booster is good service my office Network airtel,jio,idea,Vodafone,
Very good service is mobile booster is my home installation better .power full network.